MTM Business Systems' RFID Find Lost Files allows end users to enter files into our portable RFID reader and locate missing or requested files without a line of sight requirement in ranges greater than 10 feet.
Finding lost files can be a great challenge within any office of any field of work. Being able to plug files into our portable reader and locate single or multiple files without a line of sight requirement is one of the strongest selling points of RFID file tracking technology. The return on investment for this function alone is extremely high, saving countless hours of file searching throughout the entire office.

RFID File Tracking Systems have advanced to the point that implementing these systems today is an affordable reality. MTM Business Systems specializes in RFID File Conversions and RFID Tracking applications as an industry leader.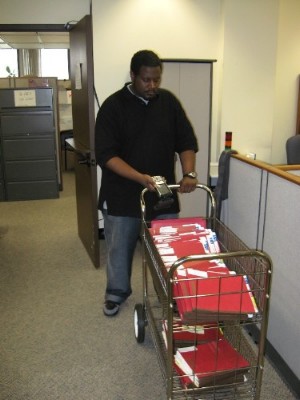 Entire carts of files can be scanned to check out as batches, check in as batches or searching for that one file you can't seem to find.